Chateau de Montségur

30 minutes away from La Besse Campsite: visit the Château de Montségur
A centre for the Cathars in Ariège, standing just across from our Estate.
From the campsite reception you can have fun trying to make out the ramparts against the foothills of the Pyrenees.
You will be amazed by the dizzying heights during a visit. In the winter of 1243-1244, 400 people took refuge in the castle during a siege lasting for 11 months. Spare a thought for the 220 Cathars who refused to renounce their faith, preferring to die and mount the stake burning below the castle on 16 March 1244. The predictable end of Catharism had come.
Guided visits to the castle : from 1 May to 30 June: every Saturday, Sunday and public holidays at 2 and 3 pm; from 1 July to 31 August: every day at 11 am, 13 and 4.30 pm; from 1 September to 30 September: Saturdays and Sundays at 2 and 3 pm.
Go back in time to the 14th century as you visit Foix Castle, in the (virtual!) company of Gaston Fébus, or take on the role of the earl's mercenary by trying your hand at a crossbow at Foix Castle! The tour takes 4 hours with a museum area and the castle itself! Ideal for families!
You can see costumed tours at Lagarde Castle and the wonderful "little ice palace" of the Pyrénées. The costumed tours are on offer only in summer and are a must with the children!
Enjoy the view of the Pog de Montségur from Roquefixade. The fortress seems invincible, perched up on its rock above the village. You can visit Roquefixade at any time of year. It's a timeless site!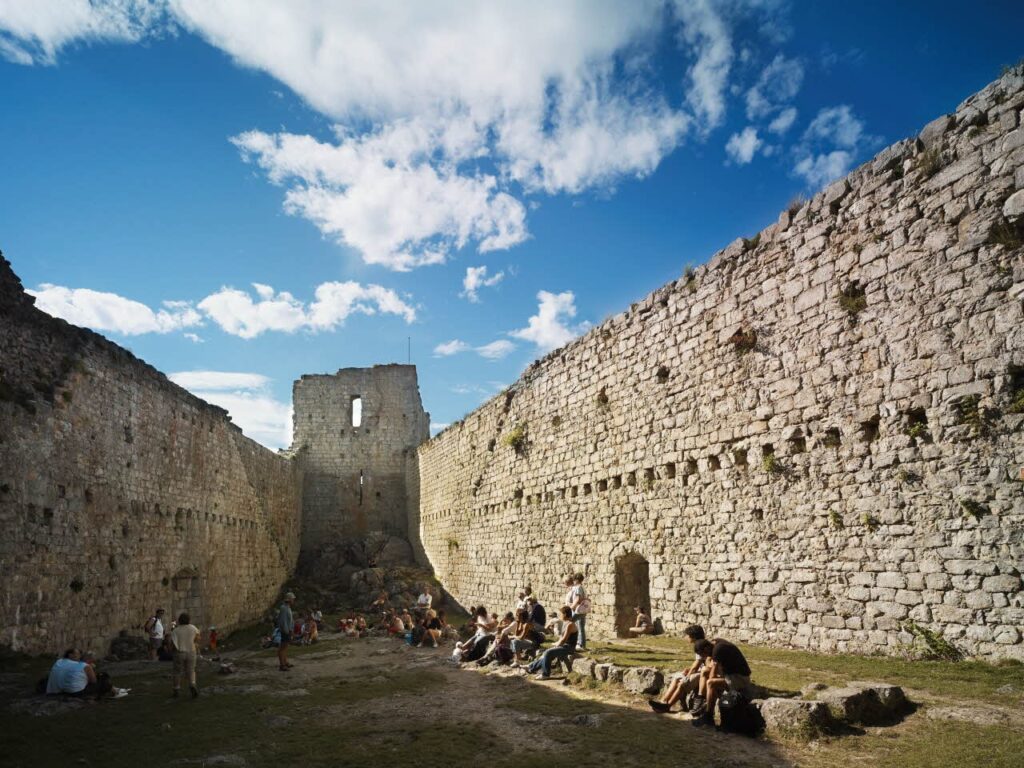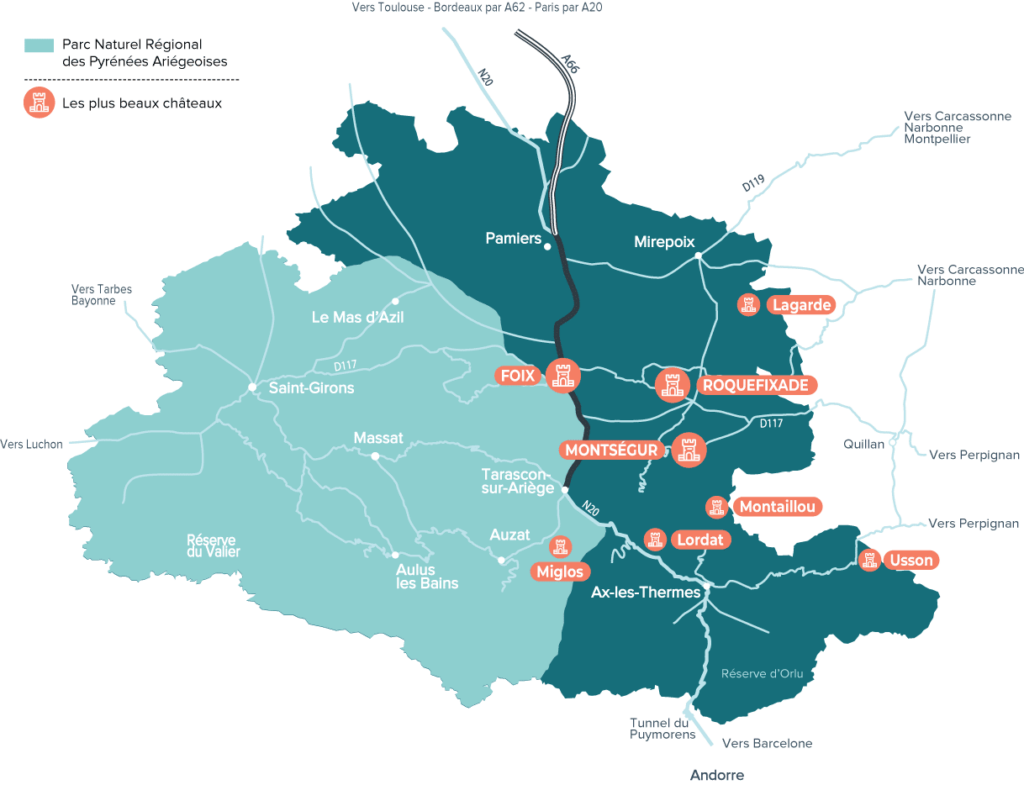 Chalets, mobile homes, cabins or simple camping pitches: discover our 4-star accommodation in Ariège